Who we are
They call us dreamers, but we are believers of creating an Egyptian brand that creates 100% natural, authentic products using essential oils for therapeutic applications preserving harmonious balance between beauty and a greener planet. Knowing that everything we put on our skin gets absorbed into our bodies, we ethically source the finest quality oils from pure plant organs to release their goodness by certified extraction techniques to guarantee premium quality, high purity and perfect medicinal efficacy. We create treatments that combine naturally occurring essential vitamins, omega oils, and botanicals to restore skin, body and soul to its optimum health and vitality.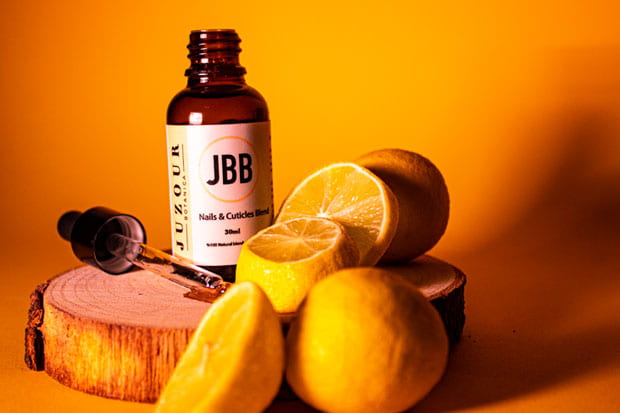 Earth-based beauty
We have always believed that Earth is a generous source of natural grants and we are always dedicated to finding the best ways to invest in them.
And as we are insanely obsessed about earth-based beauty, we are always excited about utilizing natural ingredients that overflow with natural goodness.
Each ingredient, each oil bottle and each product we make in Juzour Botanica is a combination of ethically-sourced ingredients and holistic whiffs to capture the essence of nature and serve a nutritive purpose for your care.
Guilt-free beauty
You will not find any parabens, sulfates, petrochemicals or artificial fragrances in our products, all natural and nothing but natural. Juzour Botanica's formulas are original, created and tested by us, on us — never on animals.
What we promise
At Juzour Botanica, we are dedicated to providing clean and effective skin, body, and hair care solutions created with plant-based ingredients because we believe that our products should not only be good for your care, but also good for the earth.
Defining conscious beauty
Ever wondered what's meant by "conscious beauty" and why it became so trendy? Conscious beauty is an initiative to make informed decisions about one product over the other after knowing as much info as possible about its full life cycle.
We, at Juzour Botanica chose "defining conscious beauty" as our slogan because we want to build a community of eco and beauty-conscious consumers who are ready to take the initiative. Even the smallest steps toward conscious beauty consumption can help make a difference.